Why haven't I painted that table in my kitchen? I mean look at it
Clearly it does not work in this kitchen with its orangy color.
See how it stands out from the rest of the kitchen? blah…
I had originally wanted the table makeover to be done by the talented Kristen F. Davis. Her work is amazeballs! She has showcased her talent by making over several similar style tables like this one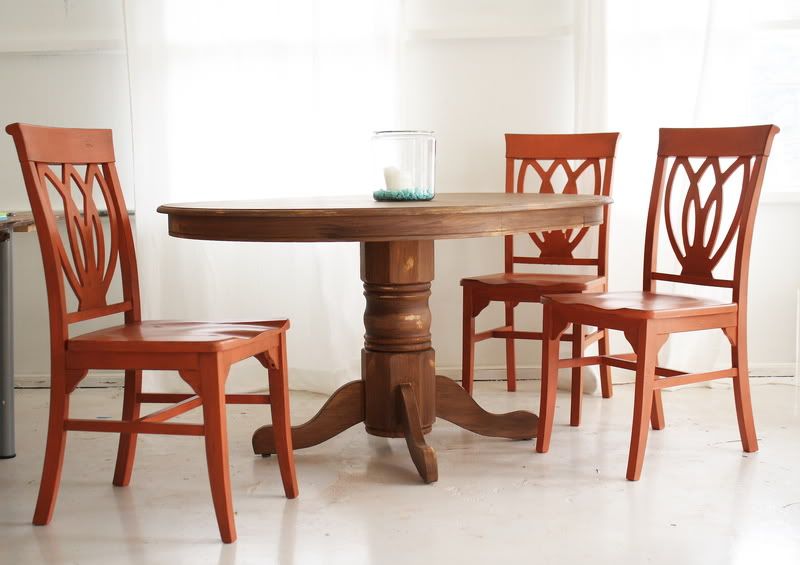 and this one (which is my fav by the way)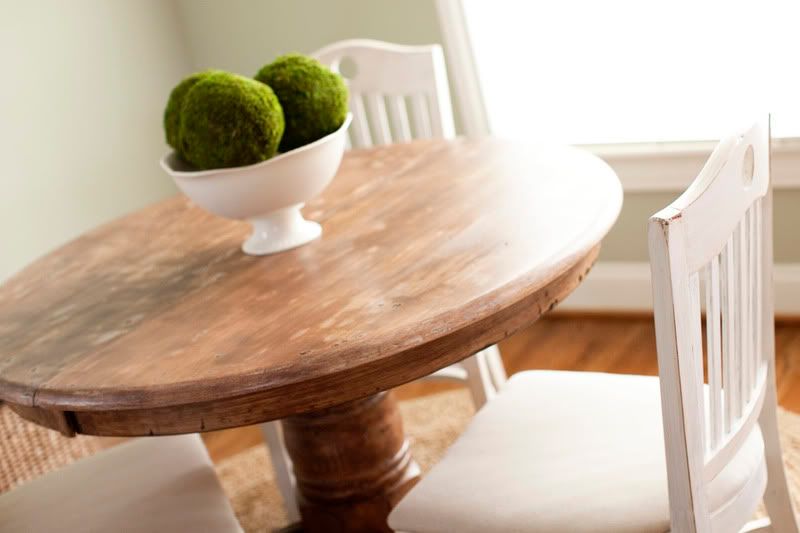 But then I found a bench and decided I wanted a white table like the one Centsational Girl made over for her friend
By the way, Kate has given you the complete run down on how to paint a table so if you need step by step instructions, this post is PERFECT!
I've already started on my table. I started by cleaning it really good with my favorite product, Greased Lightning. I'm not being paid to say this, but this stuff works wonders!!!
I didn't realize how dirty this table was
ewww…
Then I started priming it
The primer I used is the Zinsser Cover-Stain. Mine is tented because I originally purchased it to paint my railings. I figured since I was using a quality white paint (SW Pro Classic), the light grey primer wouldn't be hard to cover. I was right! The first coat on the base of the table covered the grey primer just as I hoped it would!
And for those of you who like to see the actual products used (like myself), here is a picture of the paint and primer.
I'm headed back into the kitchen now to apply the second coat of paint to the base of the table and the first coat to the top of it. Then maybe (just maybe), I can sneak out of the house and get a pedicure
ps,
no, I did not sand my table, but I did sand between primer coats. I did two thin coats of primer with the recommended drying time between coats. The base of the table didn't see a sanding block at all